he fur as product of excellence of the Italian "handmade", fashion product for which only the Italian tecnician knows how to choose the best skins and working.

Date and location of Mifur 2015
Tuesday, March 3, 2015 will begin the Twentieth edition of Mifur, International Fur and Leather Exhibition, to continue until Friday 6 March.
This year there will be no fair of clothing in the same period, in fact, the White and the MIDO will begin on February 28 to end March 2.
The MIFUR will be held in Rho Fiera Milan pavilions 16:20 at the following times: Exhibitors h 9:00 to 19:30 h and Visitors 9:30 to 19:00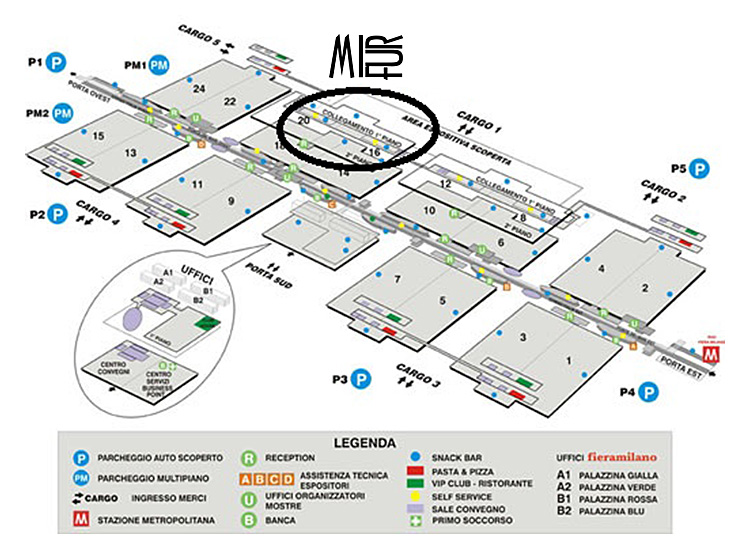 The exhibitors of Mifur 2015
The Exhibition is divided into several exhibition areas, we list below some of the companies present at Mifur 2015:
- accessories, patterns, equipment, cleaning and storage: BediniFlli, Casulli Armando, Cavalleri, Micillo;
- tannery services:
Conceria Milanese, MIB;
- leather clothing and sheepskin:
Agora Leather, Linea Fountains, Marester, Olivieri, Supreme, Violanti by Visconf;
- fur garments and pret a porter:
Next, Byte by Giuliana Teso, Bourbonnais by Mondialpelli, BourtsosBros. SA, Braschi, Channels, Centro Bel Furs, Christian Ghielmetti, Colva, De Carlis, Dennis Basso, DynaFur, Fabio Gavazzi, Florence Mode, Gabriel Pisani, GFF, Giuliana Teso, Grandi Furs, Jun Manoel Cova, Langiotti, Magnani, Manakas Frankfurt , Manetti Italy, Manzoni 24 by Condorpelli, Rindi, Maurizio Braschi, Pelliccerie Nello Saints, Romagna Furs, Vinicio Pajaro, Yves Salomon and also the return for this year of
DRG Gianni Dalla Riva
with its collection all Made in Italy by proposing a young and sophisticated
stand E59 D58 - Pad. 20
;
- fur skins:
Condorpelli, Fureco, GUIDA Italy SRL, Irpa, North American Fur Actions, Padova Fur, Paoletti, Pelzdesign Hofstetter, Saga Furs Oyi, Flash Srl at stand E59 D58 - Pad. 20 propose natural skins;
- Associations, etc. Printing:
AIP and Wonderfurs.it, Arpelfur, Fashion Illustrated, Infur, International FurFederation, ModaPelle, Pagine Edizioni, Fur Fashion, PROfashion, Vogue.
As usual in the next edition of the Mifur Italian Fur Association (AIP), which has always worked to help the industry, offers during Mifur the event '' Italian Fur Fashion Night ", which will be held on the evening of 3 March on the catwalk with some brands of Italian fur.
Attendance figures of previous editions
The data in 2014 saw 186 exhibitors and a total of 7.329 visitors and a part of this, 2,966 visitors from Italy while 4,363 from abroad, the largest share was held by Russia, for a decade now the largest customer of the product presented to Mifur.

For the year 2015 is expected to decrease in attendance Russia, always excellent consumer, who likes how the rest of the world Made in Italy and its know-how in addition to the Italian style.

It is expected a stable trend in 2014 for the American market with a + 48%, South Korea + 24.05%, Hong Kong (+ 5.30%) and China (+ 3.35%), Japan (-1, 59%). It is expected instead a greater turnout for European markets which in 2014 marked: France + 13.90%; Greece + 4.84%, Spain + 22.08%.

The catalogue of the Exhibition is distributed free of charge to exhibitors and visitors from the first day of the event.

Since 1981, the constant attention to the evolution of the fashion world, the collaboration with the World Auctions fur, combined with the ability 'of the best craftsmen in our area, have led to a successful cooperation with many prestigious Italian Maison of clothing.

Thus was born the brand
Gianni Dalla Riva, a collection from tailoring and from interventions of craftsman that combines the advantage of luxury material to a fine workmanship. The new trend of outwear.

Visit us at our booth E59 D58 Pad. 40 with a soft charm signed DRG.
Getting to Mifur
PLANE

Is active, during the days of Mifur, a direct service, for a fee, with shuttle bus:
From Linate Airport: From-to the airport: Domestic Arrivals door; -To the Fair: bus parking Gate East. For all the information on tickets online, timetable and costs: http: www.malpensashuttle.it
From Malpensa Airport: From-to the airport: Terminal 1- Gate 4; -To the Fair: bus parking Gate East.
- Bus Malpensabus Express Highway spa. For all the information on tickets online, schedules and costs please visit the website www.autostradale.it
- Bus Malpensa Shuttle. For all the information on tickets online, schedules and costs please visit the website www.malpensashuttle.it
From Airports ORIO AL SERIO: From-to the airport: bus parking; -To the Fair: bus parking Gate East.
- Orio Shuttle - Company Airpullman. For online tickets, timetables and costs: www.orioshuttle.it
- Motorway Company. For online tickets, timetables and costs: www.autostradale.it

METRO

From the center of Milan you can take the Metro Red Line wich stops at Rho Fiera Milano – It is need a suburban ticket suburban. For more information visit the website www.atm.it